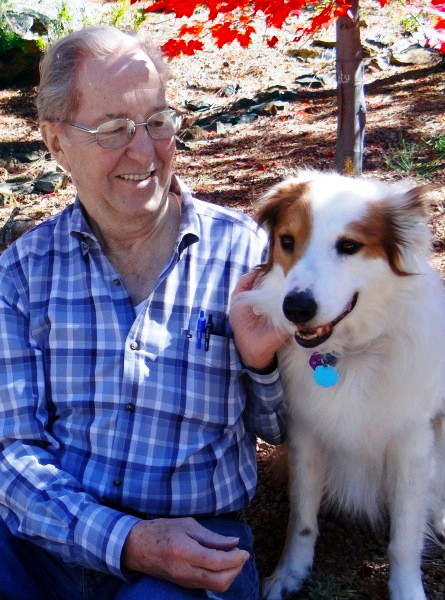 Apart from the more temperate climate and the friendly small town feel in Prescott (vs. Phoenix, for example), it is the lush Ponderosa Pine trees and granite boulders that create an unparalleled sense of connection with nature. For this reason, I decided to specialize in selling Prescott Pine Tree Homes, exclusively, especially those homes in piney areas that are in close proximity to Downtown Prescott.
I love working with home sellers and home buyers who appreciate living amongst the pine trees. The quality of life here in Prescott is even enhanced by the scent of pines.
Photo is of John Mosier and Beau. For more about Beau and our K9 blog posts, click here for more.