Hidden Valley Ranch and Haisley Homestead are two neighborhoods on the south edge of Prescott near the Prescott National Forest. These two neighborhoods were built among old Ponderosa Pine trees, so one has a sense of living in the forest. As the homes were built, care was taken to protect every Ponderosa Pine tree possible.
Deer are quite comfortable here, as evidenced by this one. She seems to be telling me that she has claimed this place and not to trespass on it.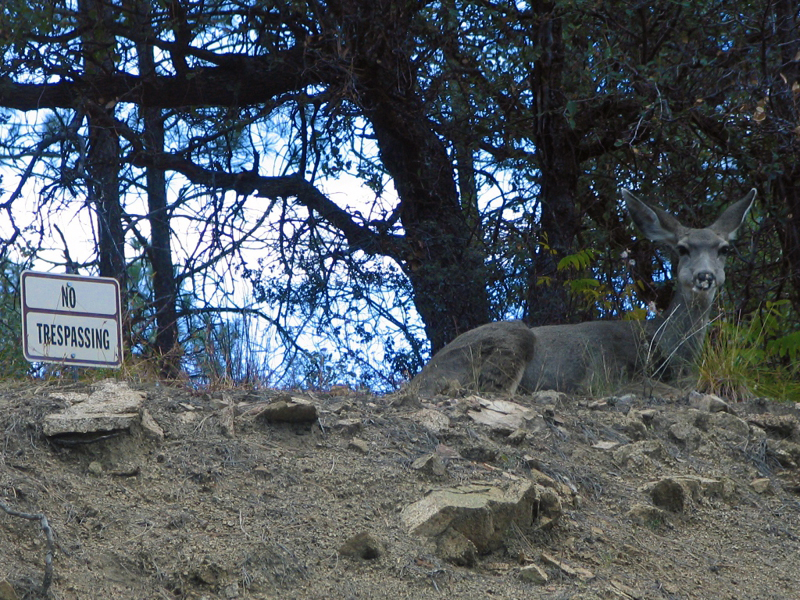 Here is another photo of the deer. This photo was taken by my friend, Rick Henwood, in Haisley Homestead. It looks like the deer are quite content here.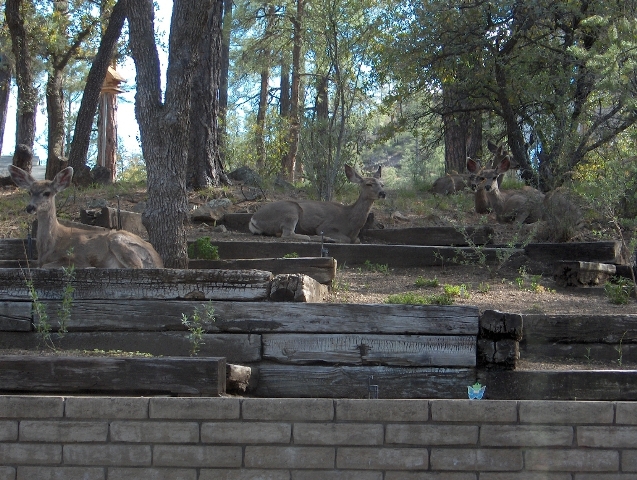 Another great thing about these neighborhoods is that they are close to the Prescott National Forest on the south side of Prescott. Access is via White Spar Road aka Highway 89, on the west side and by Senator Highway on the east side. Senator Highway starts from Gurley Street as Mt. Vernon Street and changes into Senator Highway as the road passes by Palmer Hill.